Applying for a Clark County Business License (First time)
Step 1: Go to the Clark County Website
Step 2: Confirming your Region

Select "Yes" to confirm that you will be driving in the Las Vegas region (Clark County)
Step 3: Filling in Basic Information
Business Name & Ownership
1) Enter your Business Name, which is the name used for your Nevada Business License (Link to Business License instructions)
2) Enter Fictitious Name if you entered one for your Nevada Business License
3) NAICS Code: Enter code 485993. This code is same for all TNC drivers
4) Type of Business Ownership - as shown on your Nevada Business License. Most drivers set up Sole Proprietorship.
5) Name of Business Owner - your name and address
6) Click "Next"
Step 4: Filling out Business Basics & Contact Information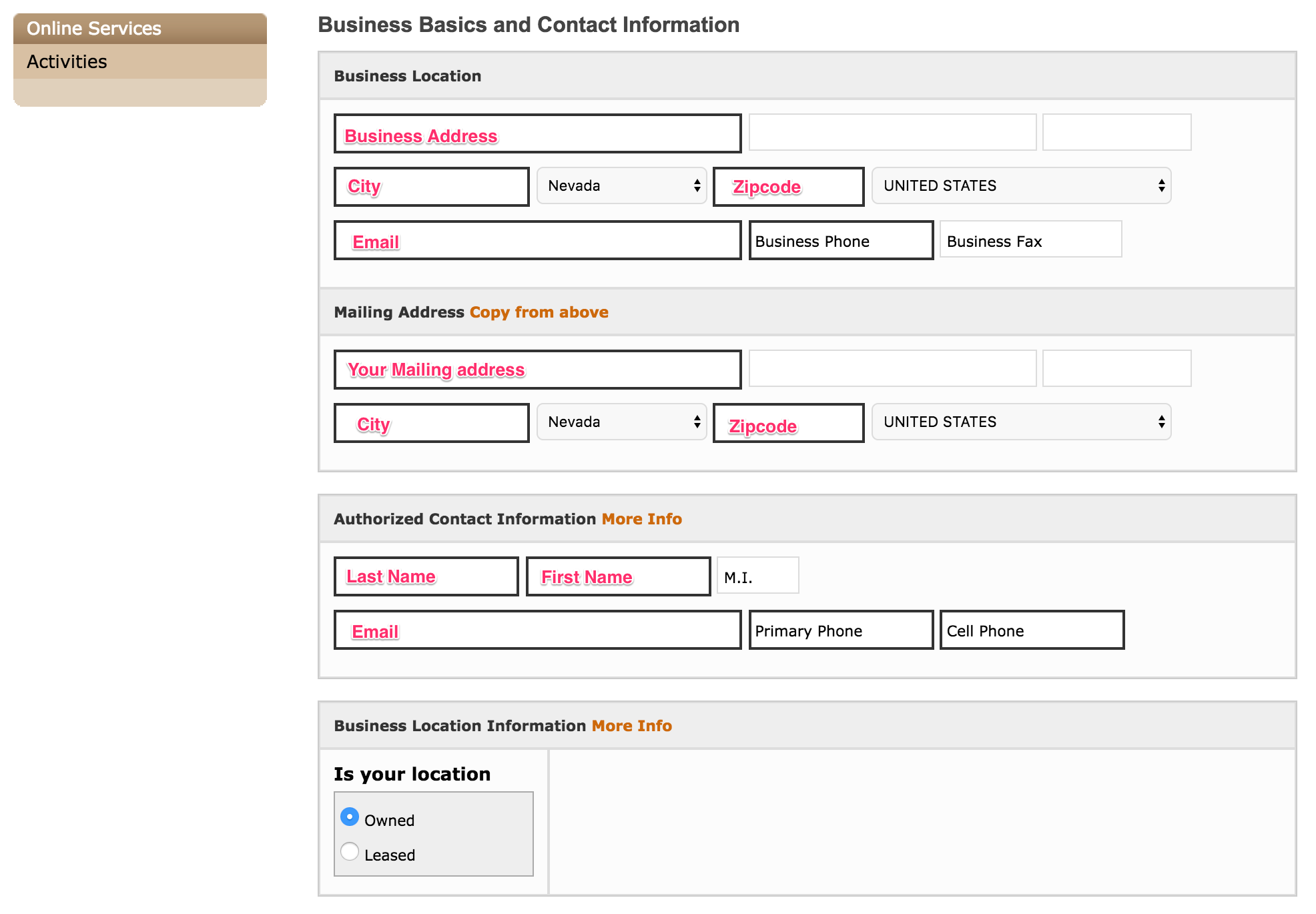 1) Give your business address and mailing address. Make sure you can receive mail at the mailing address because your Clark County business license will be physically sent to that location.
2) Fill in your contact information
3) For Business Location Information, select: "Owned"
Describing your Business:
1) Under Business Description: Enter "Lyft Driver"
2) Enter today's date
3) When asked if you are requesting a temporary license?: Enter "No"
4) Have you complied with the provisions of NRS 244.33505 Industrial Insurance?: Pick: "No"
5) Is this a purchase of a business currently operating in Clark County?: - Pick: "No"
6) Does this business require a Professional or Occupational License issued by a State Board?: Pick "No"
7) Now click "Next"
Step 5: Completing your Application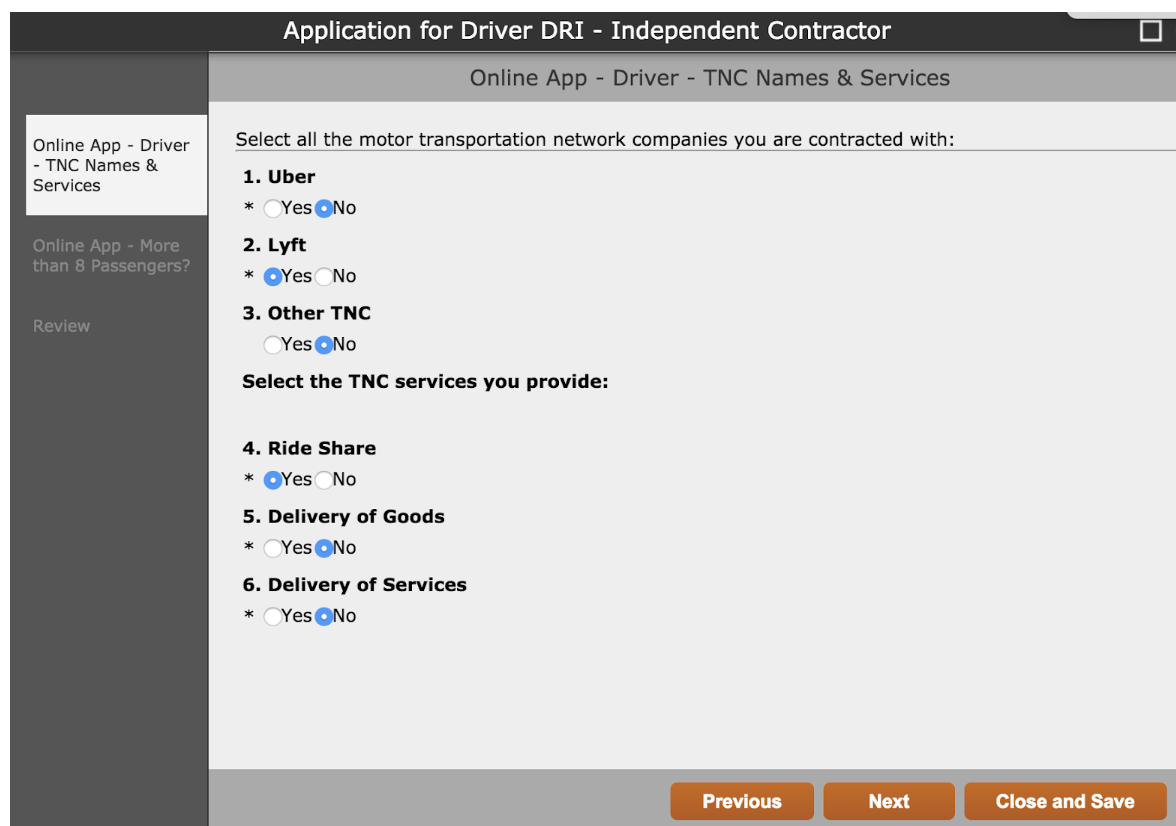 Specify who you drive with:
1) Select all the platforms you drive for and the Services you provide. For Lyft Drivers, the service you provide is #4: Ride Share
2) Click "Next" to proceed
I've Paid for my Business License. Now what?
After completing the business license application, a business license laminated card will be sent to your mailing address in 7-10 business days. During the period in which you are waiting for the license card to arrive, a business license receipt will suffice as proof of having a Clark County Business License
Display your Clark County Business License Card in your Car.
Once you receive the Business License Card in the mail, post the laminated card on the passenger side of your dashboard.
Want to Cancel your Clark County Business License?
If you are no longer driving with Lyft, and want to cancel your Clark County Business license, fill out a Request to Surrender Business License form, and send it to Clark County.
There are instructions at the bottom of the form for where to send your cancellation.
Additional Questions About the Clark County Business License?
Feel free to visit the Lyft Hub at 7255 S Tenaya Way #300A, Las Vegas, NV 89113 or contact Clark County directly.
Clark County contact information:
500 S Grand Central Pkwy, 3rd Floor, Las Vegas, NV 89155
Phone: (702) 455-4253